ABOUT US
A state licensed and insured plumbing contractor that believes in honesty, integrity, takes pride in workmanship. With over 20 years of combined experience serving Palm Beach, Broward and surrounding counties... we use state of the art equipment for diagnosing, and repairing some of the most difficult plumbing issues.
---
At Ironman Plumbing, all of our employees share one common goal which is wanting the best experience for our customers. Each and every member of our staff is committed to quality workmanship that is completed in a timely manner and honestly priced.
Our company was founded by Shedrick Riley who is a licensed Master Plumber. Shedrick and our team have over 20 years of combined experience in the plumbing industry. With our skill, experience, state-of-the-art technology and methods, we are confident that we will be able to provide a superior and affordable solution for all of your plumbing problems.
We believe that great, quality service and integrity are paramount to building a strong company that will stand the test of time. By keeping our promises to customers, employees, and vendors we have built long-term relationships that have helped us become the company we are today.
Ironman Plumbing brings a rich combination of high integrity and a comprehensive understanding of our product and services to every customer. We are a company valued by our customers as well as our employees, respected by our competitors and acknowledged as a leader service. In all of our dealings with customers, vendors, suppliers, and employees we rely on the following Ironman Plumbing values to influence our behavior: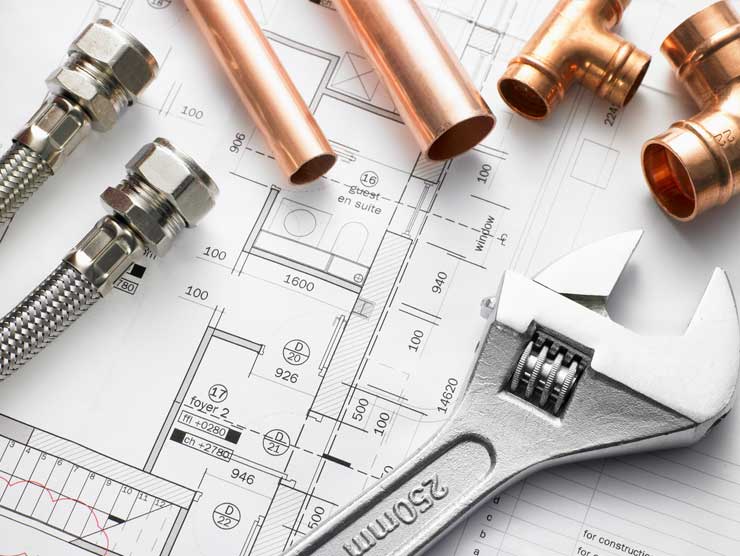 Service Excellence
We strive to provide the best plumbing service in Palm Beach, Broward and surrounding counties.
Integrity and Trust
Integrity and honesty is the cornerstone of our business. We deliver high quality work at a honest price.
Passion
We put our heart and mind into each project to successfully serve each customer with the right solution for their home. We love what we do for our customers and it shows through the work we provide.
Value
It is imperative that we provide quality services at competitive, affordable prices.
Safety
We are committed to ensuring the safety of our employees and our customers.
Empowerment
We trust our employees to make the right decisions on behalf of the company and our customers. We empower employees to take initiative and always give their best.
Experienced Plumbers
With over 20 years of combined experience in the plumbing industry... no one in the plumbing industry knows more about local conditions and best practices than our plumbers.
Straight Forward Pricing
We always begin with a thorough evaluation and cost estimate you will feel comfortable with.
Licensed Plumbing Pros
Our plumbers are screened, licensed, certified, bonded and insured.